Project under patronage of:
Laurentien van Oranje

Princess of the Netherlands
People sometimes say nice things about us.
"Better Time Stories", makes it possible for Olivia to hear her dad's voice when she goes to sleep at night, even when they're apart.

"Before we fall asleep we listen to his voice and fall asleep more safe, more quiet," she said.

Connecting families, separated by war, with a night time message. Millions of children have been separated from their dads by the war in Ukraine but with the help of an interactive story app, the bedtime ritual can continue.

Can you hear me?
With "Better Time Stories," Ukrainian children can have their loved ones read to them from afar.

"No ordinary childhood for Ukrainian children"
At the Frankfurt Book Fair, Olena Selenska presented the "Better Time Stories" book project, which aims to give Ukrainian children a piece of their homeland.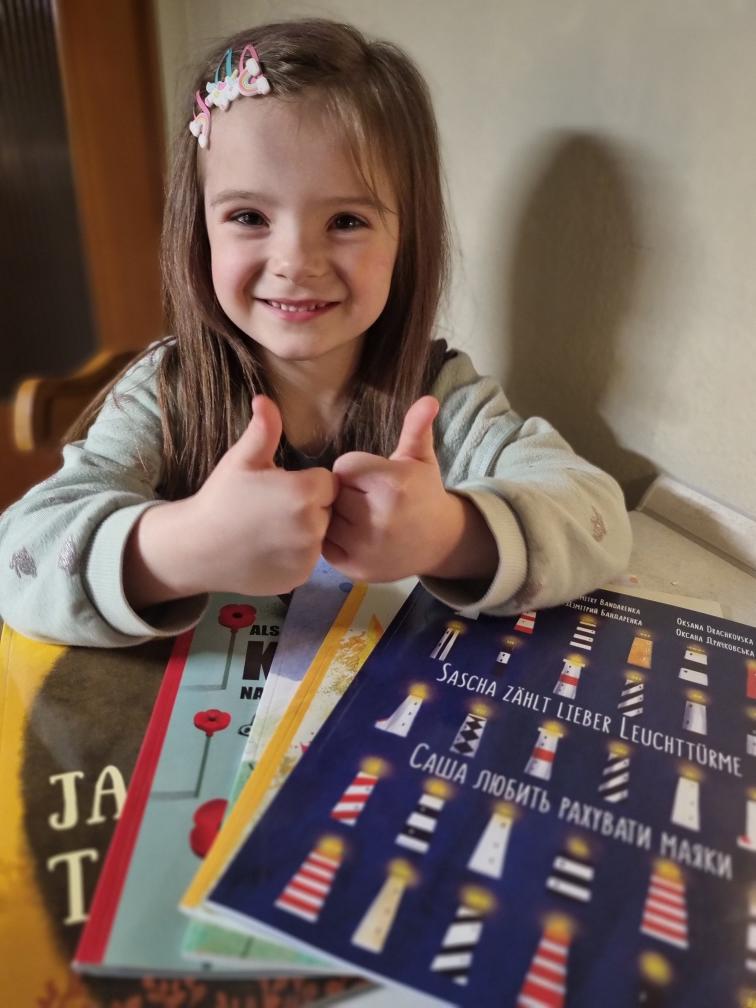 26.885 (re)connecting books gifted
A specially designed package for kids aged 3 to 7 in this particular situation. Five bilingual interactive picture books  unite them with fathers and help them to adapt to their new language environment.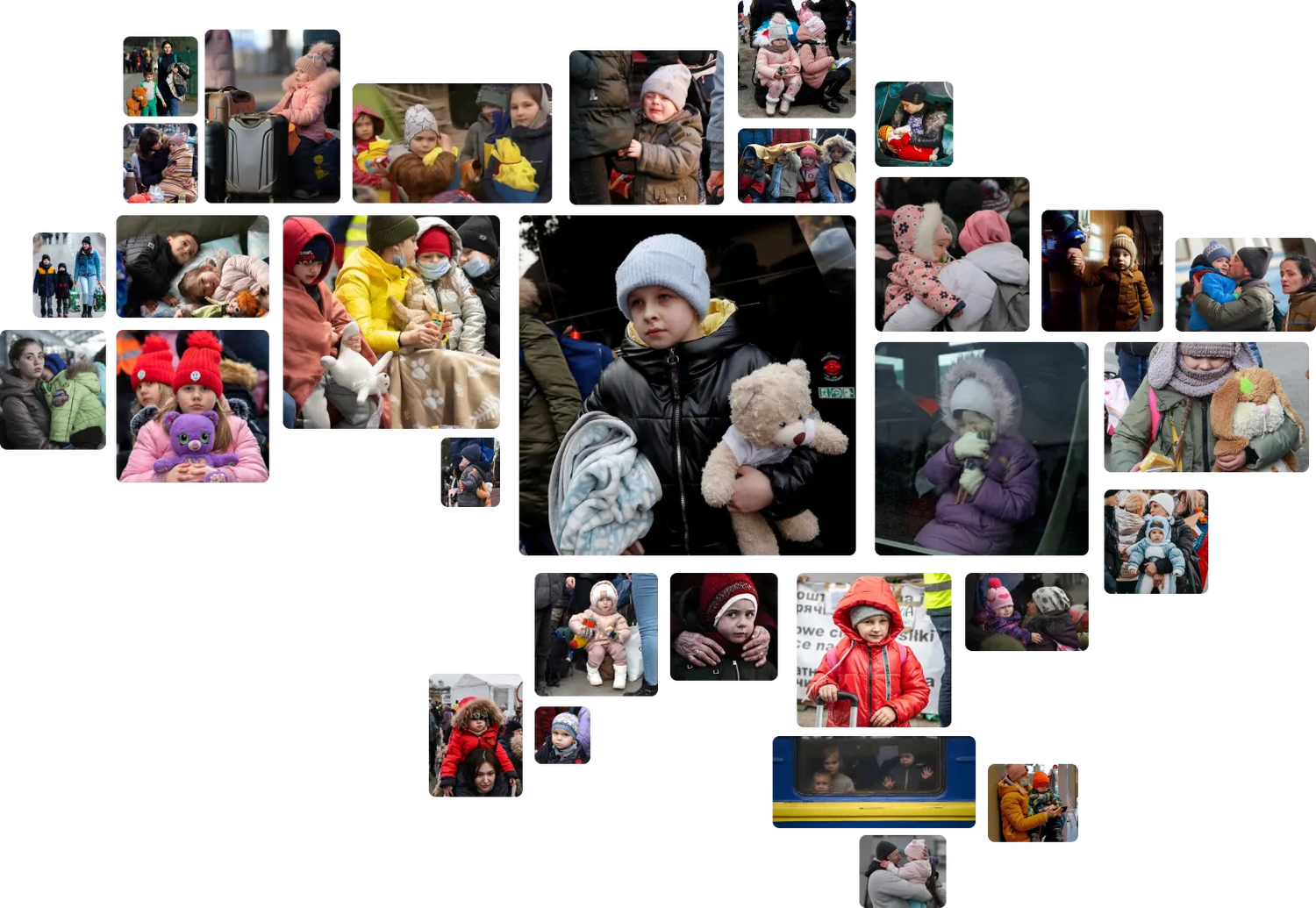 More than 2 million
Ukrainian children have become refugees.
We welcomed them!
They are our guests, our neighbors, our children's classmates, or living nearby.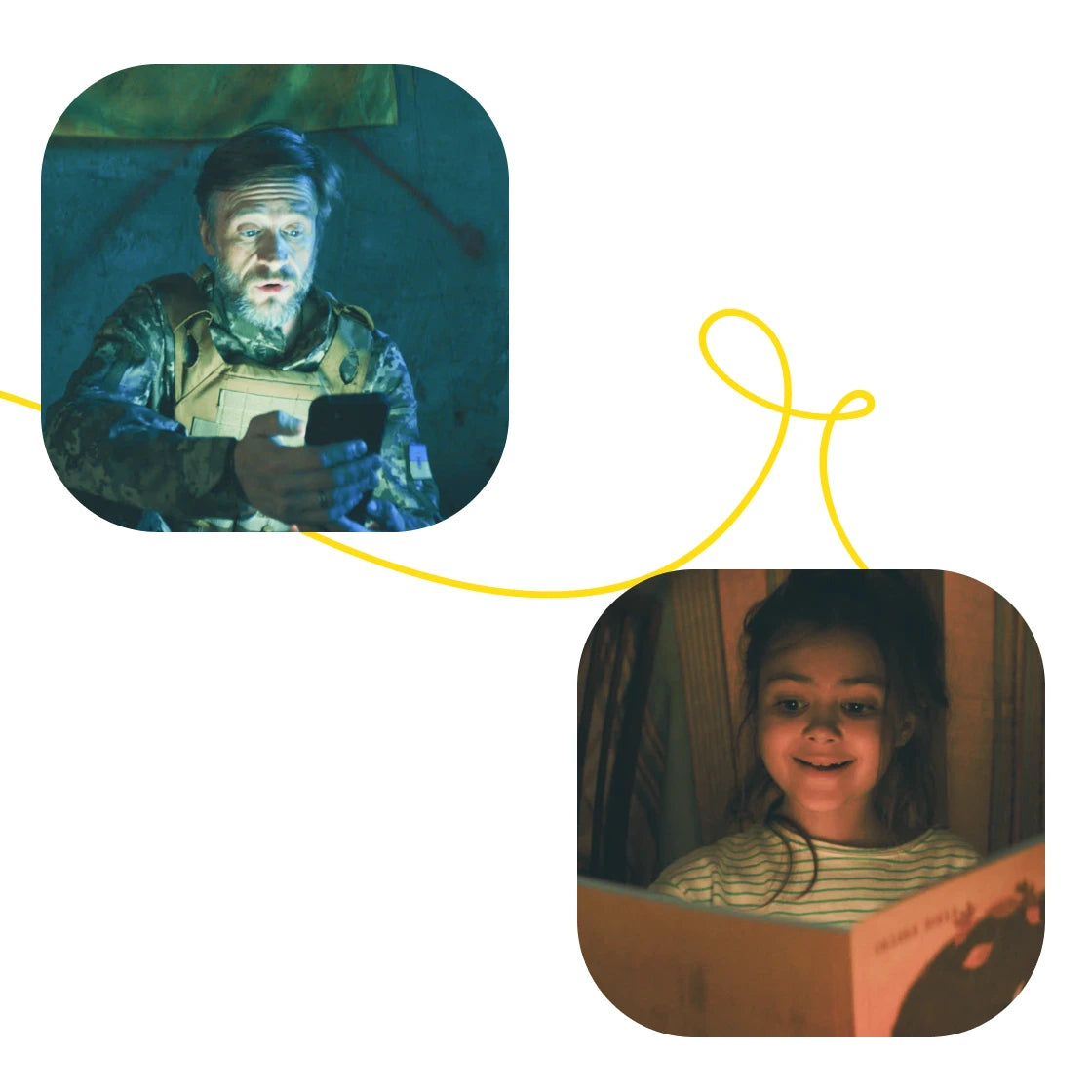 Stories read by father, even from afar!
Bring Joy to Children: Read-along to books with family voices!
Helping children to cope with separation. Each book is remotely recordable by family members staying behind in Ukraine. Connecting children with separated fathers and other relatives for a storytime.
It's super easy to use: three simple steps and the story sound like home, despite the distance and borders.
2. Father narrates the book

Opens his personal link and start reading the story without the need to buy the book.

3. Children Read-Along or Listen

Connecting children with separated fathers and other relatives for a storytime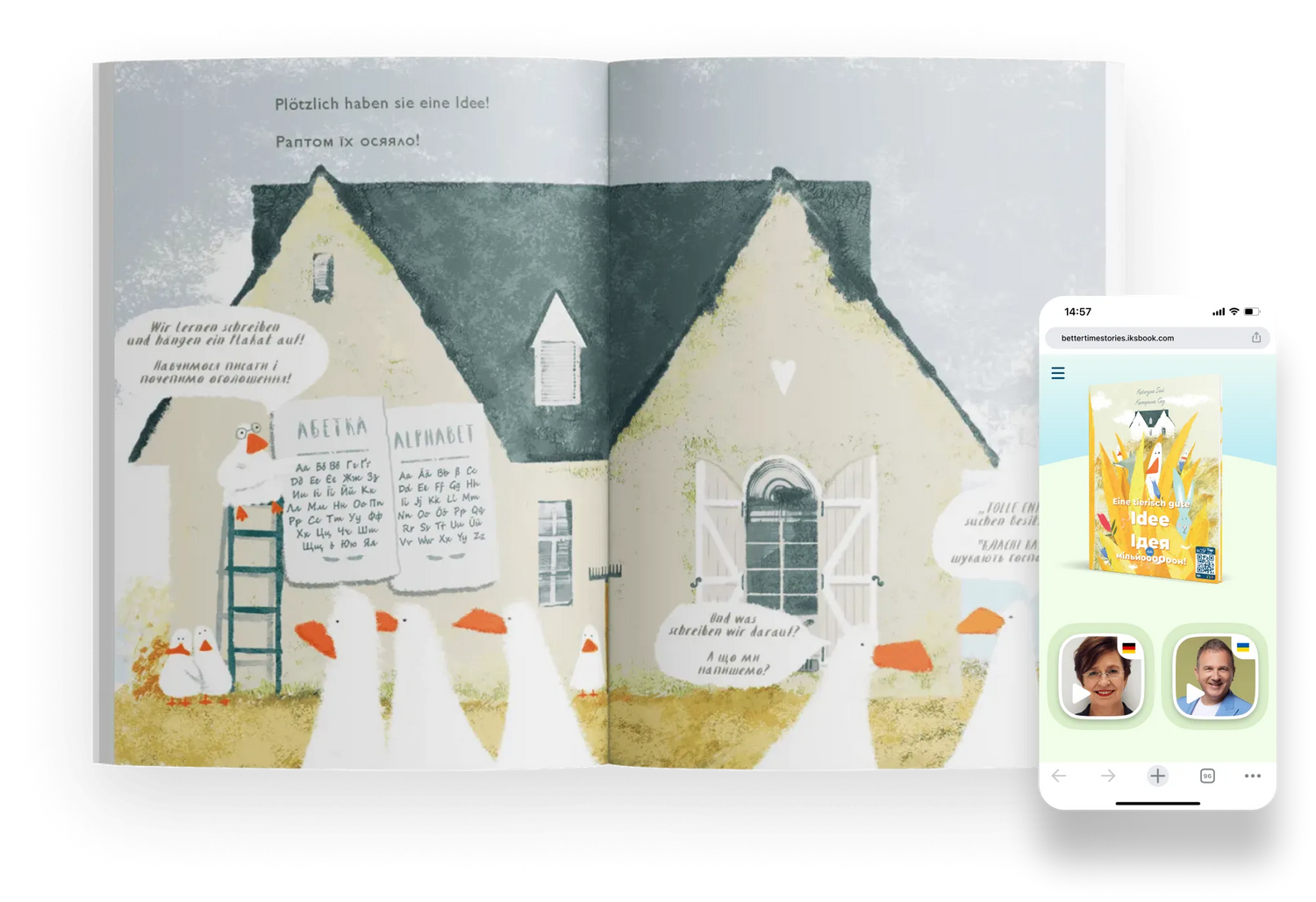 Read and listen in two languages
Reading is essential for children's language development. Our bilingual picture books include both text and enchanting audiobooks with music and sound effects in two languages narrated by proffesionals.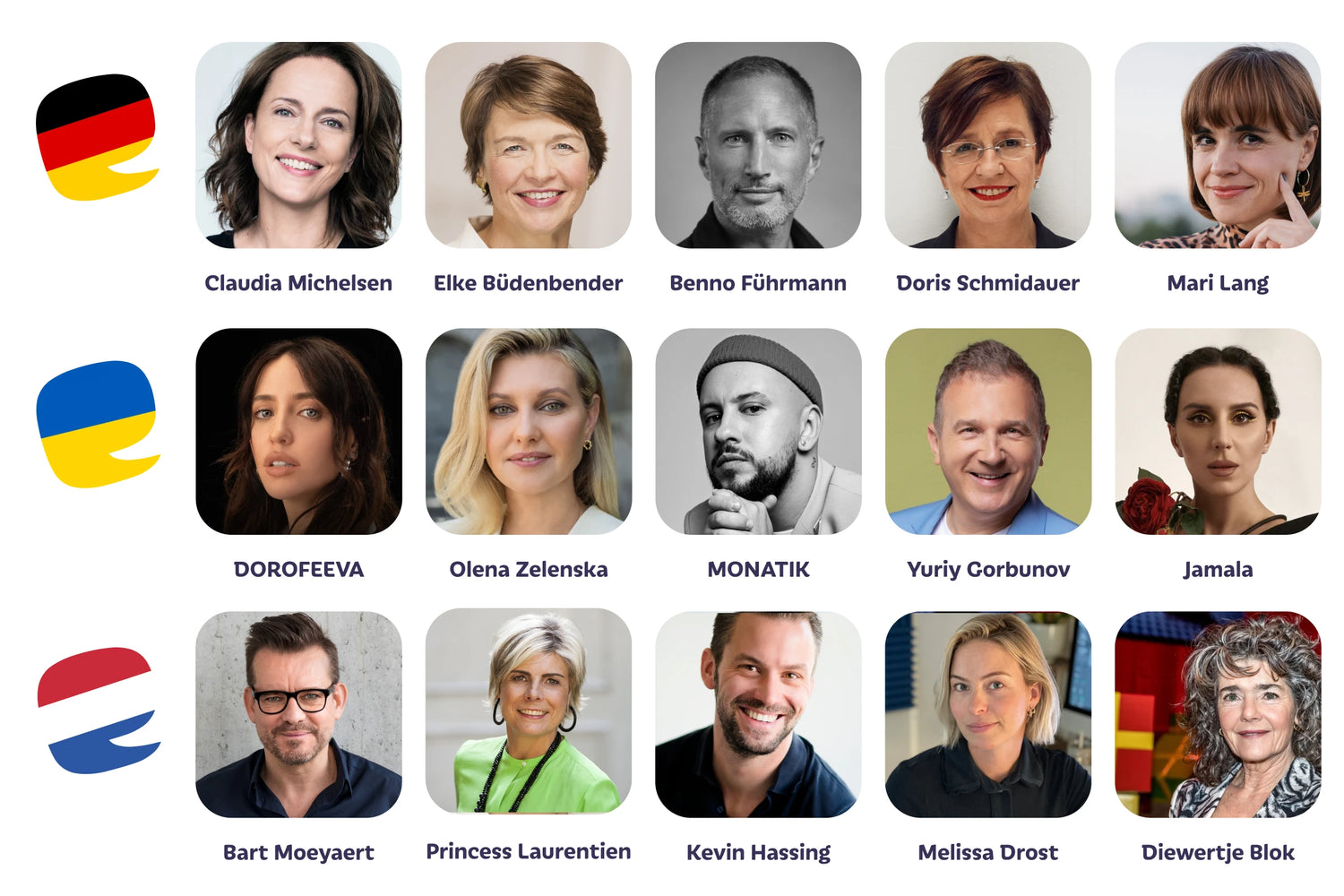 They gifted their voice
Expertly narrated audiobooks with a heart for children in need. Each audiobook comes complete with music and immersive sound effects for a truly enriching listening or read-along journey. Seamlessly switch between read-along mode with page-turn indication or enjoy uninterrupted listening anytime, anywhere.
They have fled to safety but Ukraine's youngest are not fine:
Separated from their relatives

Fathers and many other relatives are staying behind in Ukraine with the possibility that they will never see or hear from them again.

Adjusting to new environment

A new language environment causes children to fall behind in development, combined with social distress.

Don't have books

Books were left behind with only a few things to carry while fleeing the war in Ukraine. No reading time for months, and counting.
We have found solutions to these problems
Relatives read to kids (even from afar)

Helping children to deal with separation. Fathers and other relatives narrate the books that could be read along anytime and as many times as kids wish.

Learn new language

Bilingual books with professionally narrated audiobooks in both languages helping kids with early reading and new language.

Set of five interactive books

Carefully selected stories from the Top 5 bestselling illustrators and authors that help children cope with their situations. Bringing a piece of home to the children.
Helping children to (re)connect
A specially designed gift package tailored for children aged 3 to 7 facing unique circumstances, this specially curated package features five bilingual interactive picture books. These books not only connect children with their fathers but also aid them in acclimating to a new language environment.
Discover Gift Packags
Top 5 pictures books for kids aged 3 to 7
Read, listen, and learn together with bilingual picture books and family narration!
Our collection of bilingual picture books is the perfect way to introduce your child to a new language. With side-by-side text in Ukrainian and German, and professionally narrated audiobooks with immersive music and sound effects, your child will be learning and having fun at the same time.
But what makes our collection truly unique is the ability to have your family members narrate the stories, even if they don't have the book! With just three simple steps, you can create a personalized audiobook that your child will cherish for years to come.
Bringing a piece of home to the children
Books from bestselling Ukrainian illustrators and authors. The title selection is done by experts from the Children's Reading Laboratory of Junior Academy of Sciences of Ukraine, Barabooka. In partnership with Ukrainian Book Institute.
🇩🇪🇺🇦 Ukrainian-German bilingual children's picture books with audiobooks and family narration in the package
🇳🇱🇺🇦 Ukrainian-Dutch bilingual children's picture books with audiobooks and family narration in the package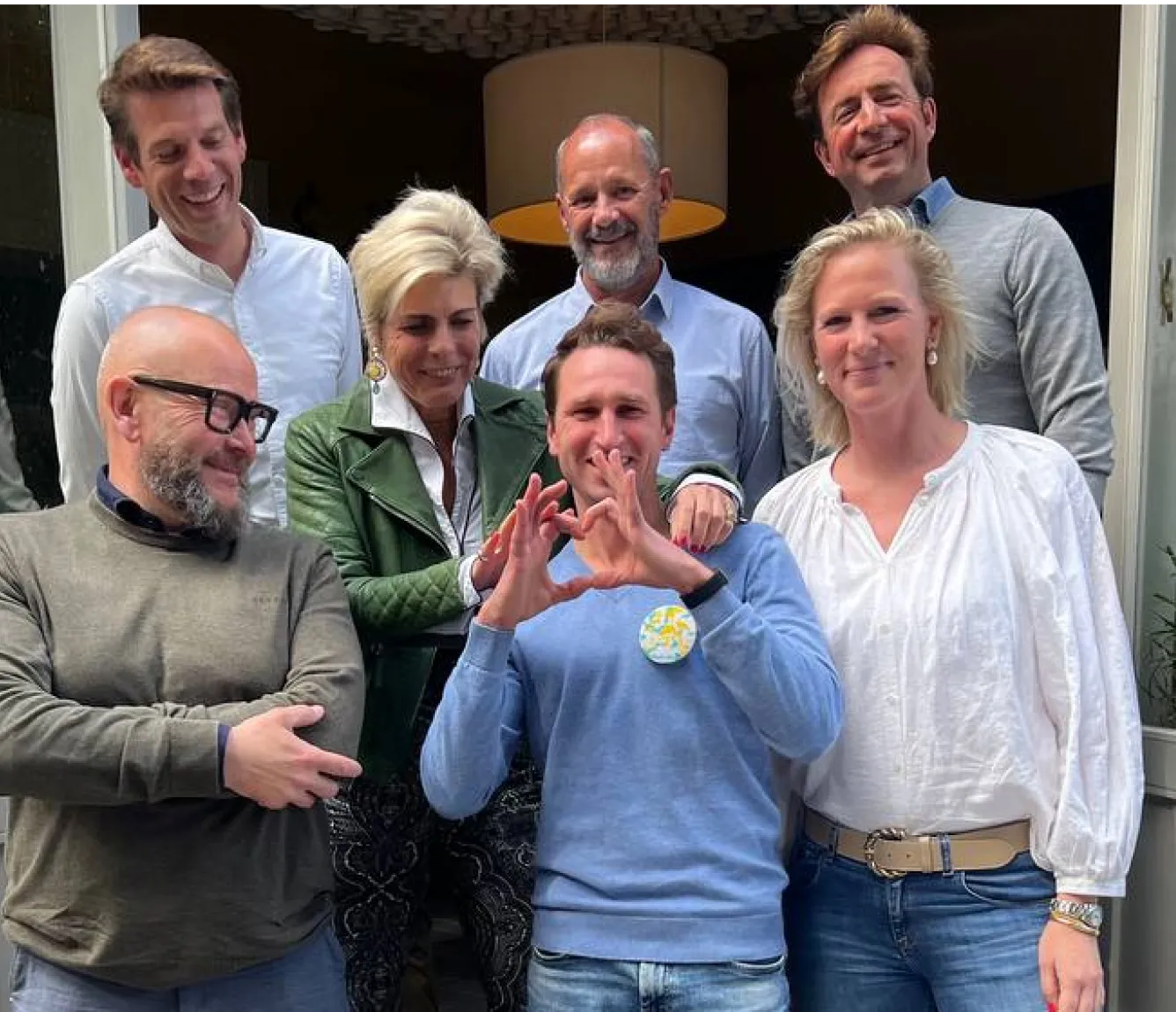 Our story
Better Time Stories started as non-profit to help Ukrainian displaced children seeking shelter in Europe. With an aim to support 2 milling refugee children.
Our Story